Mobile Strategy
Mobility is no longer a new trend. It's not about just having a mobile presence. Now it's more about how well you build your entire mobile strategy. Keep the user in the foreground!

Mobile is not a channel. It's a multitude of channels. Leverage the ones which best suits your company's needs and business goals.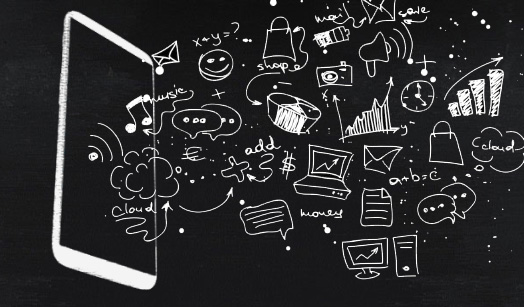 First step - Defining the mobile strategy
We understand your company's general strategy and directions, then analyze the essential objectives and define mission, vision, goals, and target.
Where is your company at this moment?
Where do you want it to be?
What are the market conditions you are operating in? Strengths, weaknesses, opportunities and threats your company is facing!
How can mobile best be integrated into your overall strategy?
Second step - Competitive Analysis
We make sure that the mobile strategy developed for you  will complement your overall strategy
Which are your most influential competitors?
What mobile strategy do your competitors have?
What's your competitive advantage?
Third Step - Go-to-Market Strategy
After checking the first steps is time now to decide if you need a mobile-first approach, optimization for your online presence, a dedicated app or all of the previous ones. We know your business goals, and we are ready to create a unique go-to-market strategy that will turn them into reality.
We will build a mobile roadmap and we will walk beside you all the way to the finish line!
Mobile SEO
In 2018, Google is setting a new path for mobile, switching to a mobile-first index. Is your website prepared for the changes?
SEO is much more than only website content and though mobile SEO is quite different from desktop SEO, their goals are often comparable. In both cases your company's website must be crawlable and findable.
The main objective of Mobile SEO is to make sure you're mobile website it's performing at a high level, either we are talking about content or user experience. While developing your mobile site, either you decide for responsive design, dynamic serving or a separate site on a subdomain, we have a team of SEO consultants prepared to help you at every step. And they also know what Google prefers!
Our Mobile SEO Consultants will provide for you:
Mobile SEO Audit
Mobile keyword analysis and strategy
Google Search Console
Site speed on mobile
Internal Linking
Mobile UX Responsive Design
Optimize your mobile site for faster page-loading times.
Prioritise mobile build
Design effective navigation menu
Test your website for google
Mobile-optimized content
Location-based campaign settings
Micro-targeting users by city, state, county or zip code
Utilizing geo-targeted queries
Maps
Site-targeting
Local directories, websites, and portals
Mobile App Development
Just having a mobile optimized website might not be enough in nowadays. Are you ready for the next step? We are here to help you in building the best app, customized on your company's needs and sales objectives.
Either you need a dedicated app for one of your company's services or a universal app for your company that completes your mobile presence, our strategies and developers are here to offer their experience and creativity. We have talented UI/UX experts who will unleash their talent to build a responsive and user-friendly mobile app.
Mobile Apps help you not only in accelerating your business and  completing your content marketing strategy, they also build for your company:
Mobile keyword analysis and strategy
Google Search Console
Site speed on mobile
Internal Linking
Which app is more useful for your company – hybrid, native or web app? We first look at your business objectives and overall goals and then decide what type of adds fits within your specific mobile strategy!
Apps development services
Mobile UI/UX Design
Custom development – native, hybrid and progressive web apps
Back-end implementation
Testing
Integration
Maintenance
Apps optimization
Choose the platform and methodology for building your app ! We have them all:
Native iOS App Development
Native Android App Development
Windows App Development
Hybrid Apps Development
Web Apps Development
We are all set with your mobile app, no you can go to our Mobile App Marketing Services to find out the optimum ways to boost your downloads!
Mobile App Marketing
The technology is at fast speed, so today you have to have an app and tomorrow this single thing might not be enough to keep your competitive advantage and the engagement from your customers. So be ready for tomorrow and keep the pace with all the incoming changes.
Take your app to the next level and move on with mobile app marketing!
Are you looking to complement your product's or service's offline experience? Drive e-commerce? Or just looking to connect with your targeted prospects and customers?
So…where and how should you promote your business app? You have the goals and the resources and if you look at costs, scale and ROI you will discover the best channels to be approached for your app.
We market your App from A to Z:
Create a dedicated app marketing strategy
End-user journey and patterns
Follow the main objective all the way – active interaction with your audience, location-based information, mobile social networks integration
Choosing the right mobile platforms
App ranking and optimization
Content optimization
Analyze reviews and ratings
Higher rank for keywords
Increase organic downloads
App promotion on mobile channels
Social Media/Facebook Advertising
Search Marketing (Google Adwords)
App indexing – App SEO
Mobile Site Redirection – Dedicated Landing Page
Mobile App Wall Advertising
Growth hacking
We can do wonders for your app, providing custom and dedicated methods created especially for your app, because every business is different and every app has its own journey. Customer customer acquisition, onboarding, retention and engagement, we manage them all.
Advertising Media Planning & Buying
And above all of that, we have a full digital marketing service package with activities that can be successfully used to market your app. We analyze and decide together which one is best for you, by understating your customers, your objectives and most importantly, your budget.