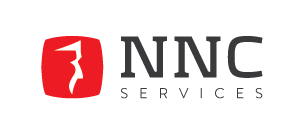 Personal Branding
Lead Generation is a complex marketing process yet client acquisition is accomplished mainly through referrals. Certain companies rely on generating leads for their survival, but doing so costs them precious time. NNC Services offers a range of lead generation services including appointment making, list building, telemarketing and more. In order to increase sales, NNC Services will assist you in choosing the right lead generation tools to expand your business opportunities.
Our lead generation consultants use effective analysis, segmentation, and targeting techniques to offer you highly qualified leads.   The Lead Generation solution from NNC Services is different from the classic selling process:
Continuous prospecting for leads
Identifying the decision factors for approaching the right leads
Direct and constant dialogue that assures the basis for good marketing decisions and efficient lead generation processes
Correct profiling of potential leads
Qualifying leads which results in closing a larger number of contracts.
Moreover, our lead generation services engage several areas simultaneously:
Email: We send personalized messages addressed directly to decision makers. We build databases for each client and constantly update them for better results of our lead generation campaigns;
Online communities & Social networks:  We develop networks that generate leads in the online communities and address customized messages.
As a lead generation expert, NNC Services knows how important it is to identify leads that support business development. More importantly, we hold the key to customizing lead generation campaigns to meet your company's specific needs.
Do you want to generate more sales?
| Monthly Packages (unless specified otherwise) | Small | Medium | Large |
| --- | --- | --- | --- |
| Campaign design, setup, testing and optimization | x | x | x |
| List clean up | x | x | x |
| List building | 100 prospects | 200 prospects | 300 prospects |
| Direct emailing | x | x | x |
| Content creation | x | x | x |
| Campaign management and reporting | x | x | x |
| Deliverables (estimated no) | | | |
| | Prospects reached: 100 | Prospects reached: 200 | Prospects reached: 300 |
| | Leads: 1 | Leads: 2 | Leads: 3 |
| | Interactions: 10 | Interactions: 20 | Interactions: 30 |