Your brand new mobile app is ready to launch and some questions remain:
How to best launch your mobile app?
What sort of campaign should you run for user acquisition?
Can you identify, engage and retain valuable users?
Can you convert downloads into subscribers? How to best monetize the app?
With more than 10 years of activity on the B2B IT market, NNC Services has a cutting edge expertise and seasoned marketing professionals specialized in the IT industry.
---
Do you know:
What impacts acquisition costs and cost-per-action?
How to determine your average costs and conversion rates for installs, install-to-registration, and install-to-subscription?
When promoting your app, you have to take into account differences between gender, operating systems and even different seasons of the year?
If you have an app that you want to successfully launch on the market, both for iOS and Android, we are your trustworthy partners. The NNC team can help you from the launching strategy up to promoting it among potential customers for user acquisition.
Planning your brand new app's launch is done in 6 simple stages:
---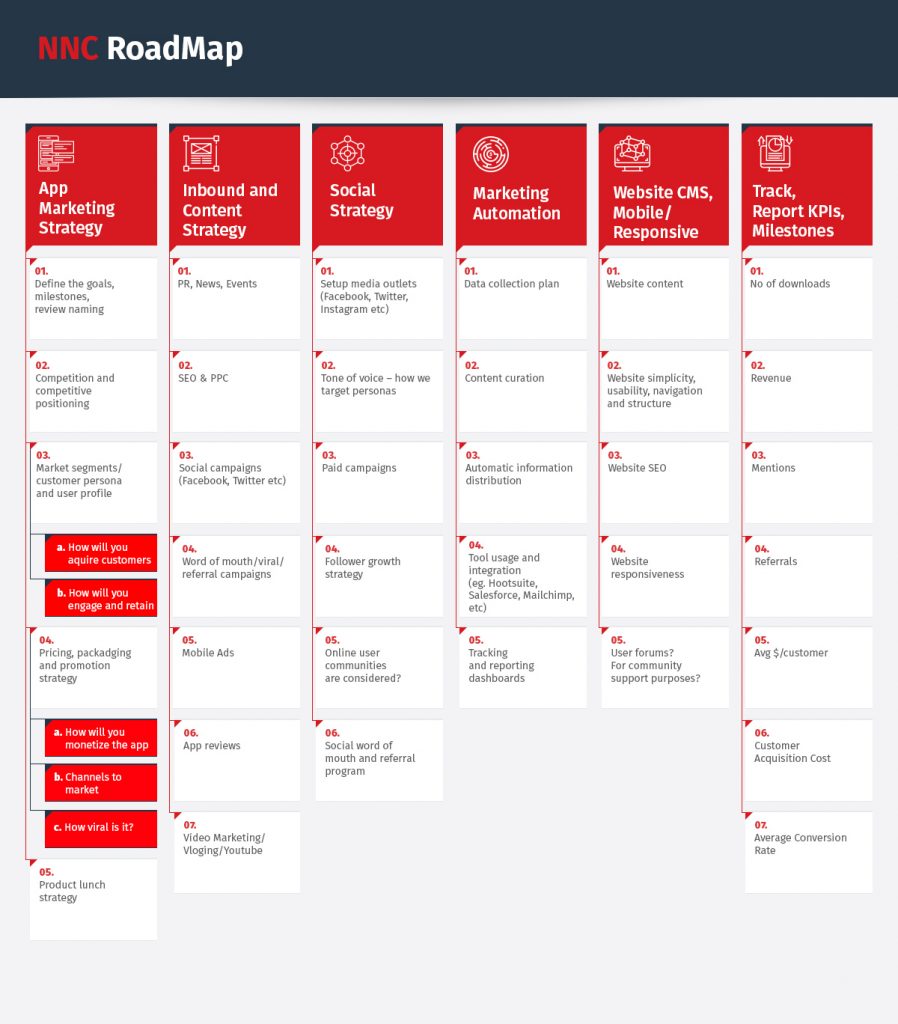 We can help you to:
Define your launch strategy
Raise online visibility through selected marketing tactics
Generate buzz for your app and accelerate the sales process by increasing conversion rates
---
Just fill in the form and get your free mobile marketing analysis session!